Overview
When a quick and easy disinfection spray is required, our EVA-MIST handheld fogging spray gun is ideal for sanitising low volume applications such as car, van & wagon interiors, mobile homes, boats, hire fleets, taxis, changing cubicles, public toilets, etc.
The gun features a Mini Mist air atomising nozzle, attached fluid tank and finger trigger for activating the spray. The unit creates an extremely fine fog spray which can be used on both hard surfaces and upholstery providing efficient sterilisation of the equipment concerned.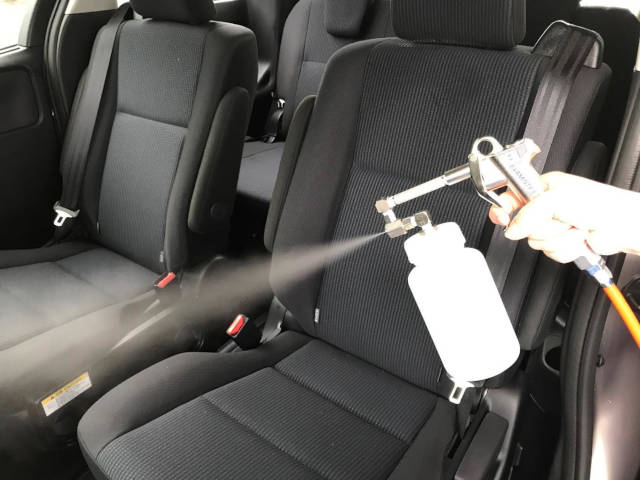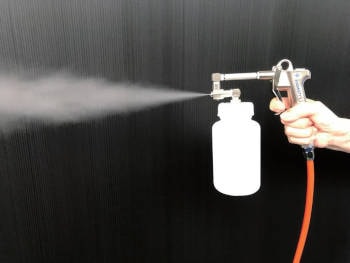 The handgun is lightweight at only 400g making it easy for all users to handle. A 500ml reservoir, which is filled manually, feeds through to the nozzle at an efficient flow rate. Only an airline connection is needed - no electricity.